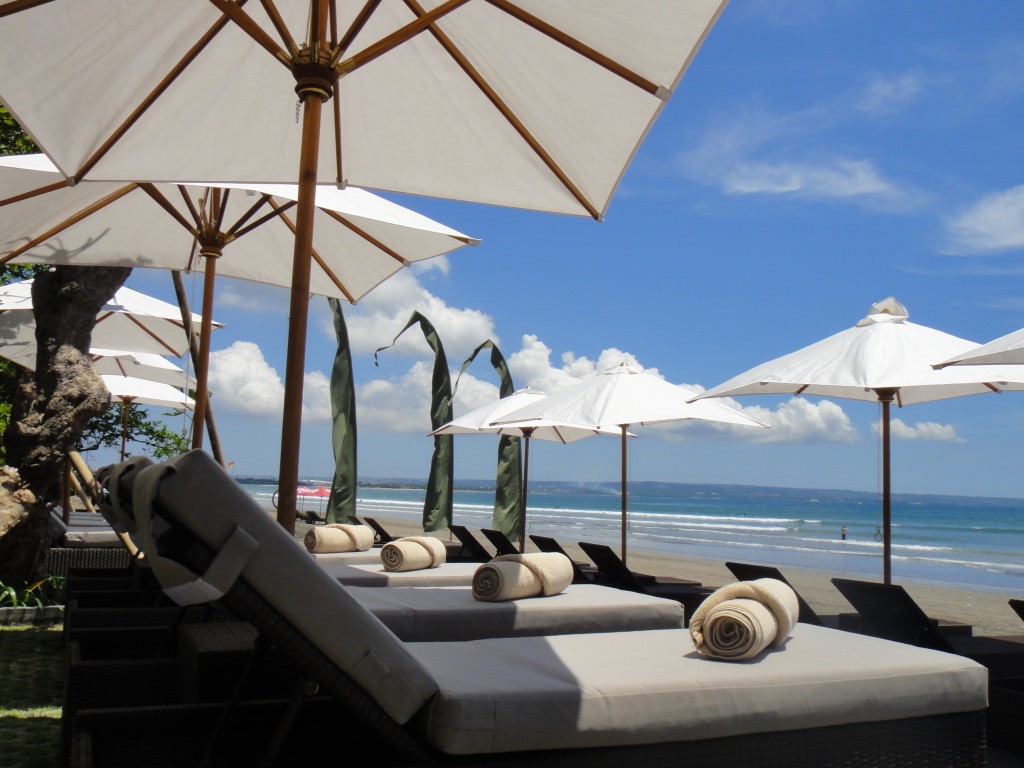 (Seminyak, Bali, Indonesia) Many hotels in Seminyak rave about their luxurious rooms, pools & spas, location, and surrounding night life, but they don't hold up as well as The Haven hotel located right in the heart of Seminyak. The Haven has everything jet setters looks for in a hotel – clean rooms, excellent room service, pristine and beautiful pool facilities, great location to the beach and surrounding night life (including free transportation if you don't want to walk) plus 24 hour security keeping your mind at ease. The Haven complex offers rooms ranging from 90 regular rooms and 3 junior suites in the hotel complex. 60 spacious 1 and 2 bedroom suites in the suite complex, and 6 stunning private pool villas.
The hotel room that I stayed in was perfect. It was very modern, almost brand new to me, with a queen sized bed, 32 inch LCD TV, mini-fridge stocked (normally I don't touch the food in the mini fridge as it can be pricey, but being that we were in Bali the provisions in there were very affordable). The room opened up to a balcony over looking the 1 of the 3 pools at the Haven, which was perfect to have a mid afternoon lunch on through room service.
The Haven has a fantastic Restaurant & Bar, which gives you complementary breakfast buffet every morning before you begin exploring Bali. What I loved most about the Haven was it's location. It's close to hundreds of fantastic restaurants, stores, and markets was perfect, you didn't even need to take a cab. Some of THE BEST restaurants with authentic Indonesian cuisine are only a 5 minute walk from the hotel.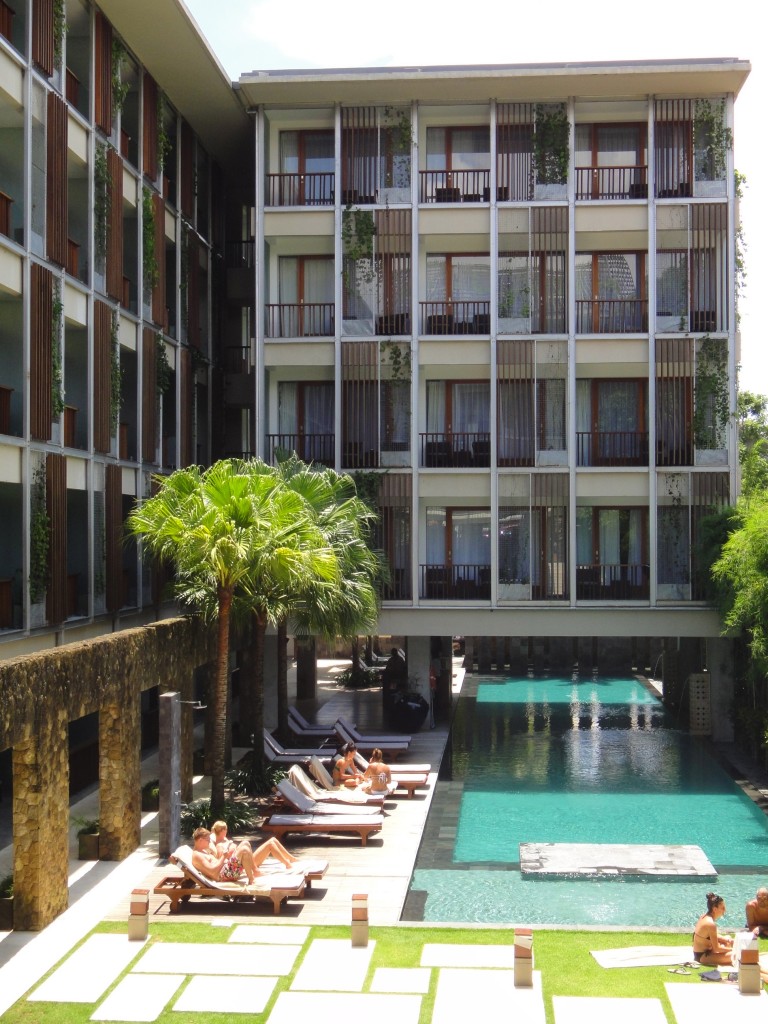 If you ever wanted to have a lazy morning while in Bali, you could do it and not even leave The Haven. You could go for a swim, relax by 1 of the 3 pools, order food right next to the pool from your lounge chair, and make an appointment for a massage without even having to exert that much energy; the staff at The Haven is one of a kind!
Other amenities offered at The Haven include: a gym and fitness center, pool activities for kids, Wi-Fi throughout the hotel, twice a day room service, dry cleaning service, transport services to and from the airport and other destinations/hotels. The Haven also has the Beach club which is located at Seminyak Beach, it's part of the hotel complex and transport is offered to and from the Beach Club. At the Beach club you can relax on the beach, watch stunning romantic sunsets all from a day bed with wide parasol, while eating a drinking! The Haven is a gem in Seminyak!
-Zach Dresler
The Haven Hotel
Jl. Raya Seminyak 500 – Bali
Suites & Villas
Jl. Arjuna (Jl. Double Six)
Gg. Raja, Seminyak, Bali
T. +62 361 738 001
F. +62 361 738 002
www.thehavenbali.com
reservation@thehavenbali.com