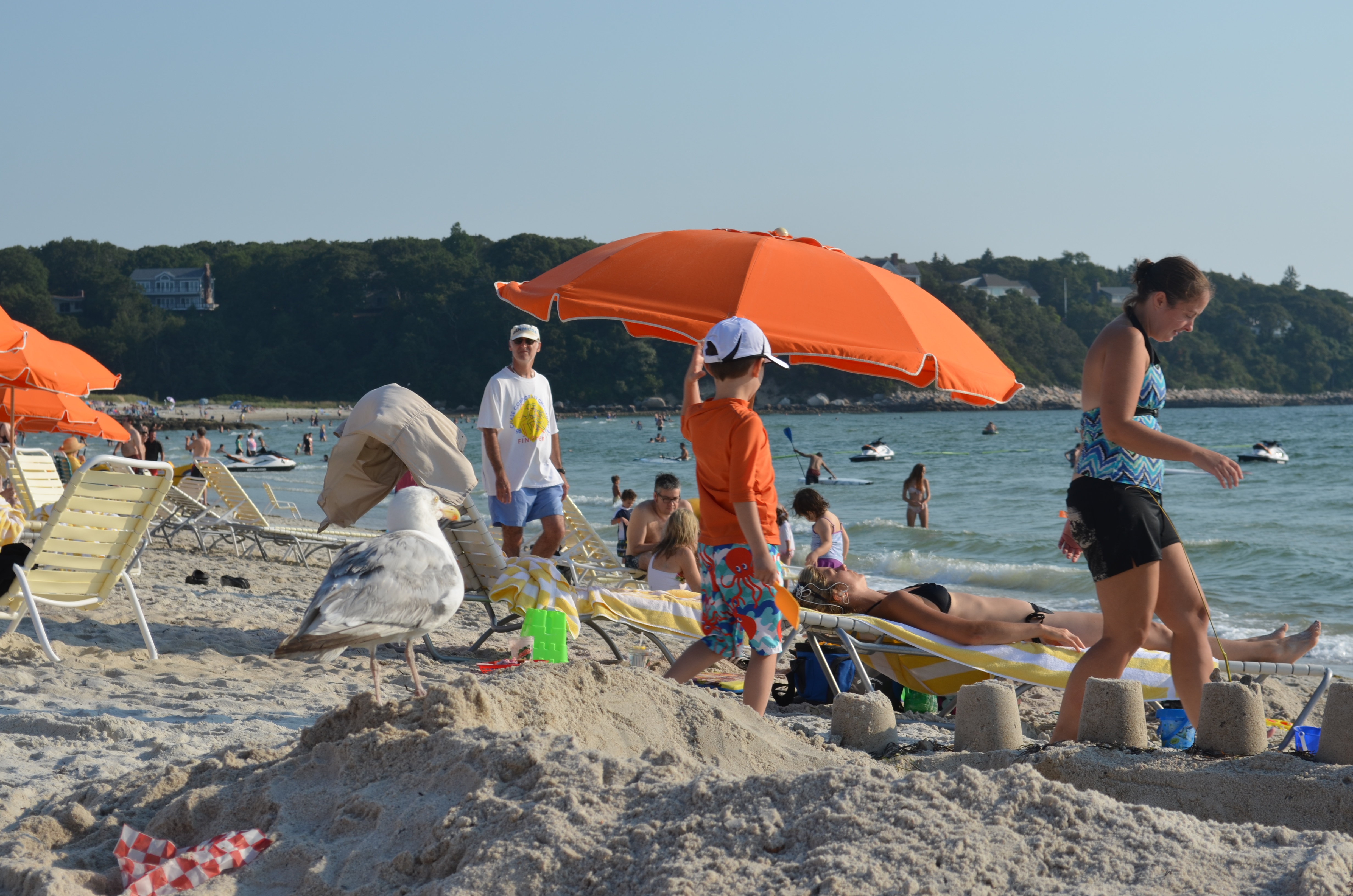 (Cape Cod, MA) My family and I recently stayed at the beautiful Sea Crest Beach Hotel in Cape Cod. This intimate seaside resort is family-friendly and a lot of fun. With a great staff, great food and a great shoreline, you can truly relax and enjoy a quick business trip or family vacation.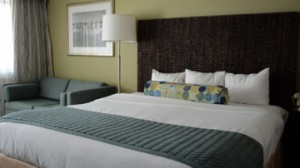 Our room was very cozy. It felt as if we were in a modern beach house, decorated with beach photos and a great view of the pool and beach. The room had such comfortable beds, that we wanted to stay in them all day! But realizing how silly staying in bed would be, and knowing that there was complimentary Starbucks coffee to be had, we got up, got ready and walked out of our room and onto the beach.
The Sea Crest Beach Hotel has a great piece of property along the water. With the help of the friendly Sea Crest staff,  we set ourselves up with the resort's umbrellas and beach chairs and soaked in the sun all day until we saw the sun set across the water. Yup, that's right, the Sea Crest Beach Hotel is located on Old Silver Beach, which faces west!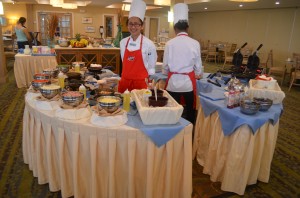 Every morning after enjoying the calm water and beautiful view and headed into The Ocean View Room for breakfast. We were offered a continental or full breakfast, both buffet style. On our first morning we took advantage of the omelet station, having an omelet of our own creation. Coffee and juice was served as we gobbled up great eggs, fruit, pastries and granola.
During our first day we traveled to the town of Falmouth, a recommendation from the Sea Crest Beach Hotel's front desk staff.  The pretty drive to town was approximately 15 minutes away by car.  Once in town, we enjoyed a wonderful walk and great views of the water. Upon coming back from town, we swam in both the indoor and outdoor pools. Both facilities have hot tubs for adults to sneak away, and plenty of space for the kids to swim.  In between the pools there is an area that holds yoga in the morning and arcade games for kids.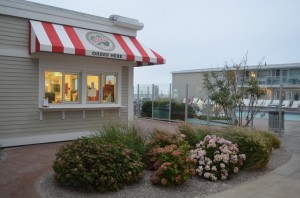 On our last day at the Sea Crest Beach Hotel we enjoyed lunch from Red's, the take out bar right by the pool. Red's is named after the resort's previous owner, Arnold Jacob "Red" Auerbach, the late coach of the Boston Celtics. Inside the resort's restaurant of the same name, Celtics memorabilia lines the walls. There is also an outdoor patio where we dined at night. This patio was donned with nautical decor and stocked with great food and wine. Our appetizers of Caesar Salad and Clam Chowder filled us up but left us wanting more! After stuffing ourselves with salmon and pasta, we squeezed in a chocolate souffle cake. Our dinner was delicious and our server sweet.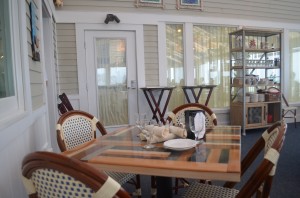 The Sea Crest Beach Hotel is a wonderful place to bring your family. Located at the beginning of Cape Cod, it is a ferry ride away from Martha's Vineyard and a short drive to Falmouth and Hyannis. There are daily activities for you and the family, such as yoga, arts and crafts, Family Fit Beach, and a family movie played every night in the courtyard. During our time here we felt at home. The Sea Crest Beach Hotel was very clean and the staff was simply amazing.  It is a great place to stay, and we recommend it to everyone!
-Adam Hamway
Sea Crest Beach Hotel
350 Quaker Road
Old Silver Beach Cape Cod
Falmouth, MA 02556
Phone: 1-800-225-3110
Website: http://www.seacrestbeachhotel.com/