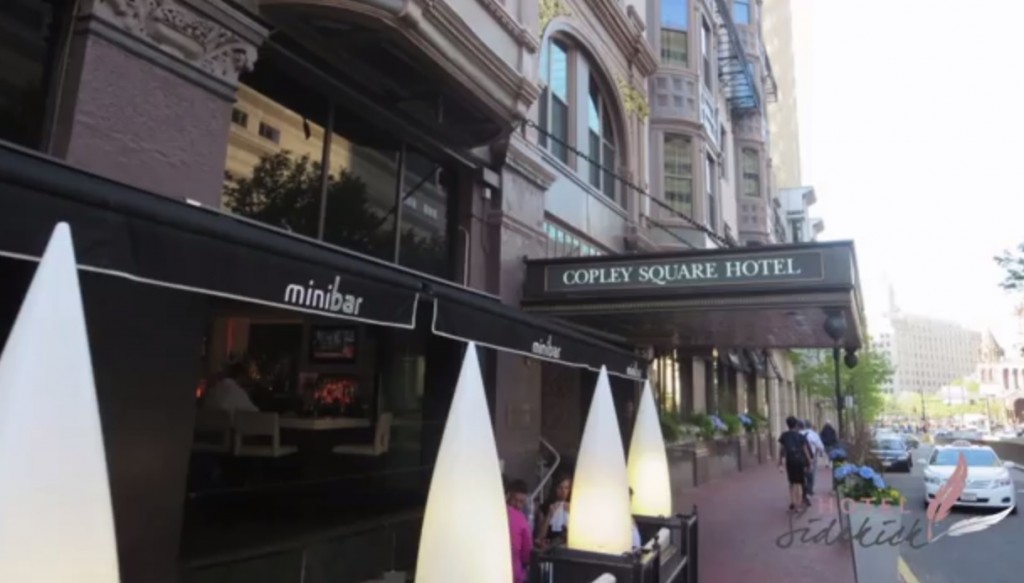 (Boston, MA) From the moment our taxi arrived at the Copley Square Hotel we knew it would be a unique experience.  As we got out of the cab, we were greeted by a doorman who took our bags to the lobby for check-in.  There were a few people ahead of us so were treated to a glass of orange infused water and took a seat in the modern style lobby.  We looked around in awe at the décor which was luxurious but unpretentious.
We were then greeted by John, the Manager of the hotel whom was very excited to share the hotel's rich history with us, and recent renovations. He also told us about the hotels many amenities. One unique complimentary offering is the nightly wine tasting that takes place every day from 5 pm-6pm in the lobby. John assured us all members of his staff would be able to assist us with any area recommendations or requests.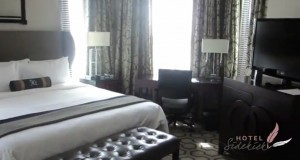 After the seamless check in we proceeded to our room. There are several different room options to meet every traveler's needs. We stayed in one of the Premier rooms with a king bed and spectacular views.  The room was immaculate and inviting with a mid-century modern décor. The rooms contained all of the necessary comforts including a love-seat. The bathroom was roomy with a well-lit vanity and a nice assortment of toiletries from CO Bigelow. Although the hotel is located in a busier part of Boston, the hotel room was very quiet.  And yes, the bed extremely comfortable.
Copley Square Hotel has several on site dining options.  The restaurant  XHALE  serves casual American cuisine. The hotel also houses the Back Bay Minibar, which is great for meeting friends before a night on the town.
We selected this hotel for its optimal location. It is perfectly situated in Boston's Back Bay and within a short walking distance from many cultural attractions.  After we set our bags down we decided to take in some of the sites.  Right across the street from the Copley Square Hotel are the historic Boston Duck tours. We were able to walk through Chinatown to the New England Aquarium and even famous Faneuil Hall.
In the morning, the Express Check-Out made our trip back to New York easy as pie. Our receipt and bill was already under our hotel door so we gathered our belongings and made our way out to the taxi line across the street.
-Marcus Monroe
Copley Square Hotel
47 Huntington Avenue, Boston, Massachusetts 02116
Phone: 617-536-9000
Website: http://www.copleysquarehotel.com/