(Kauai, HI) My husband and I spent a week on Kauai, a tranquil island of Hawaii. The resort we stayed at, the Koa Kea Hotel & Resort, matched the serenity of the island. Sweetly located on Poipu beach, the Koa Kea made sure the ocean and the natural beauty of the island was the main attraction. Other resorts we had visited, while wonderful, did seem to distract us from the island.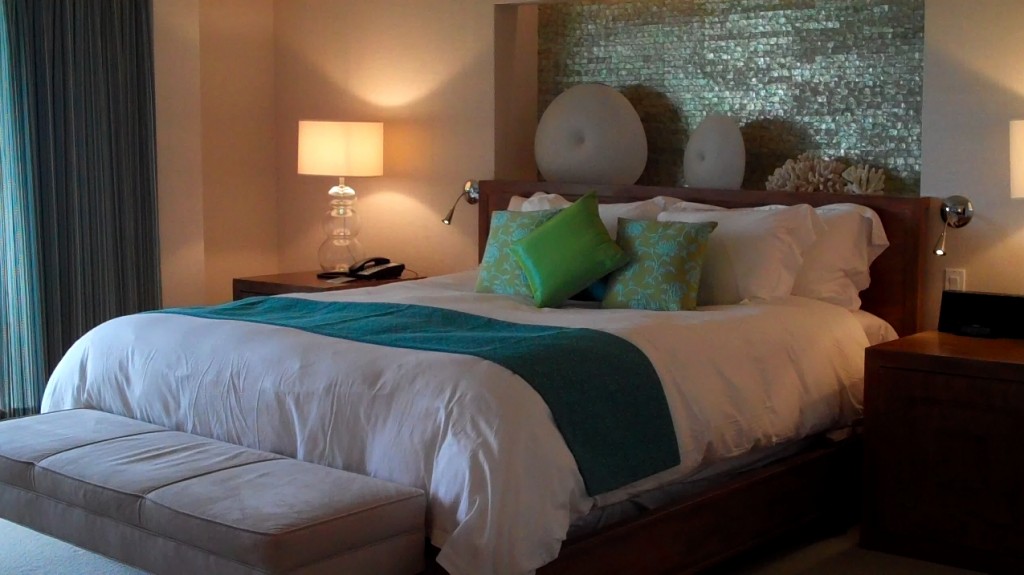 This intimate boutique hotel had great style.  Our room reminded us of one you would find in a Manhattan hotel, with white, black and aqua tones, sleek edges and modern appliances. Each morning we shared a coffee from the complimentary Espresso Maker, sat on our balcony and simply relaxed. It was a nice change of pace!
We swam in the pool, de-stressed with the outdoor hot tub, and went snorkeling right off the shoreline (You can rent the snorkel gear from the hotel for a few dollars). On the day we went snorkeling, a seal had found its way on shore to sunbathe. The seal felt so safe on the section of the beach, it laid out for hours. We were stunned to see the seal so close and loved that it chose Koa Kea's shoreline to relax. That evening we watched the sunset over the water. It felt so good to breathe the ocean air, hear the waves kiss the shoreline and watch the sun reflect on the water as we reflected on our trip.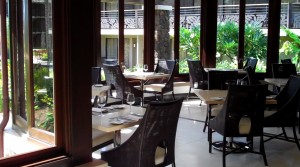 For dinner the Koa Kea Hotel & Resort offered delicious and fresh Hawaiian cuisine and beautiful views of the oceanfront through their picture windows. It was truly a restaurant to enjoy a meal in peace while planning an itinerary.
If you are looking for something more relaxing than the resort, then you need to visit The Koa Kea Luxury Hawaiian Spa. It has five rooms and one room made special for couples.  There are so many treatments to choose from.  They have and Ocean Side Massage, Sunburn Rescue Massage, Sun Comfort Facial, etc! Definately check out their menu of treatments.  They are amazing! And if you are staying at the the Koa Kea Hotel & Resort on your honeymoon, get a Massage Duet (trust me!) and ask about their Romance Package!  The Koa Kea makes sure you have the very best stay.
Other amenities offered at the Koa Kea Hotel & Resort include:  Valet parking ,  Concierge services (they helped us find Puka Dog, located minutes away from Koa Kea), Twice-daily housekeeping service, including turndown, Departure lounge, Business services and email access, Wi-fi throughout hotel & in room Internet access, Kauai resort spa, Fitness center, Swimming pool, Whirlpool, Dry cleaning service, Restaurant and lounge, Pool bar, Sundries and gift shop, Meeting & Conference Facilities, Non-smoking hotel, Beach Activities Hut Rentals – Snorkel Gear, Surf Boards, Boogie Boards, Beach Chairs.
If you are looking for a more personal atmosphere, a place to stay that will not overwhelm you but take care of you, then Koa Kea Hotel & Resort on Kauai is where you want to be!
-Brittany Hamway
Ko'a Kea Hotel & Resort, at Po'ipu Beach
2251 Poipu Road
Koloa, HI 96756
Phone: 808-828-8888
Website