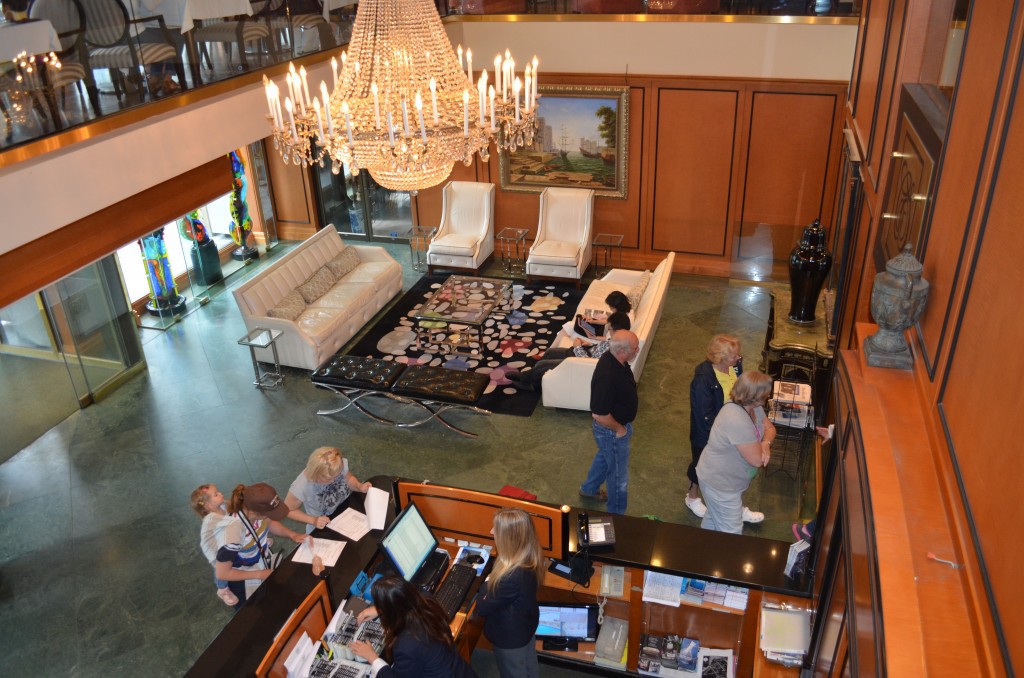 (Montréal, Canada)-Searching for a comfortable hotel to enjoy the great food, great bars, beautiful views and friendly locals of Montreal? Search no more, because Hotel Le Cantlie Suites is the perfect fit for you.  Its central location makes everything you want to see and do, a quick 15 minute walk away!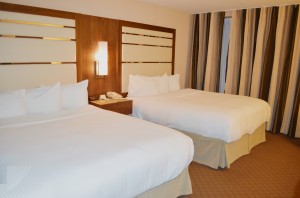 Our room at the Hotel Le Cantlie Suites had comfortable beds, nice mahogany furniture and plenty of pillows to stack to get the fluffiness needed for a great rest.  Some of the rooms had better views than others so we asked for a room on a higher floor on the street side of the hotel to overlook the city.  Most rooms like ours had a full kitchen with oven, stove, microwave, and silverware.  The kitchen is perfect if you plan on staying in Montreal for a few days and don't want to go out to eat for every meal. It will help you save some money if you cook a meal or two.
The bathroom had soft towels and great soaps, but the most impressive attribute to the bathroom was the wonderful water pressure! Sounds silly but taking a shower without water pressure is the equivalent of washing your hair in the bathroom sink (and nobody wants to do that!).  Unfortunately a lot of hotel showers lack water pressure, but Hotel Le Cantlie Suites is and was not on that list!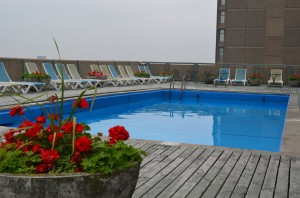 Their rooftop pool was very relaxing, with an 8 foot deep end, endless spots to lay out and catch some rays, and a gorgeous view of the city!  It was truly soothing and quiet. And quick elevator stop away was the workout room fully stocked to work off all those poutine calories!
Hotel Le Cantlie Suites also has a bar called Mezzanine, where you can order the delicious local favorite, a Bloody Caesar to accompany their tasty Mini Burgers and Rabbit Tartare appetizers. We lucked out because the front desk gave us a coupon for a free appetizer with the purchase of a drink at Mezzanine!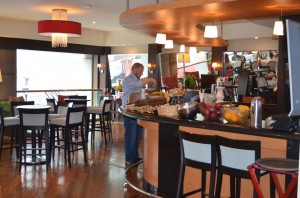 With the exception of a slow elevator, the Hotel Le Cantlie Suites is an amazing hotel at a reasonable cost.  So the next time you head to Montreal to enjoy the great food, great bars, beautiful views and and great people, make Hotel Le Cantlie Suites your home away from home.
-Adam Hamway
Hotel Le Cantlie Suites
1110, Sherbrooke Street West
Montreal, Quebec, H3A 1G9
Phone: 1-888-CANTLIE
Website