(Morgantown, WV) Right off the mountainous, winding road of highway 79, we recommend spending a night at the SpringHill Suites Morgantown by Marriott for a comfortable nights sleep. The price of the accommodation at this hotel is relatively low for the amount of amenities and extras that this hotel has to offer. In an area filled with 1 and 2 start accommodation, this SpringHill Suites Morgantown by Marriott is a considerable step above its peers in not only comfort, but in class and style.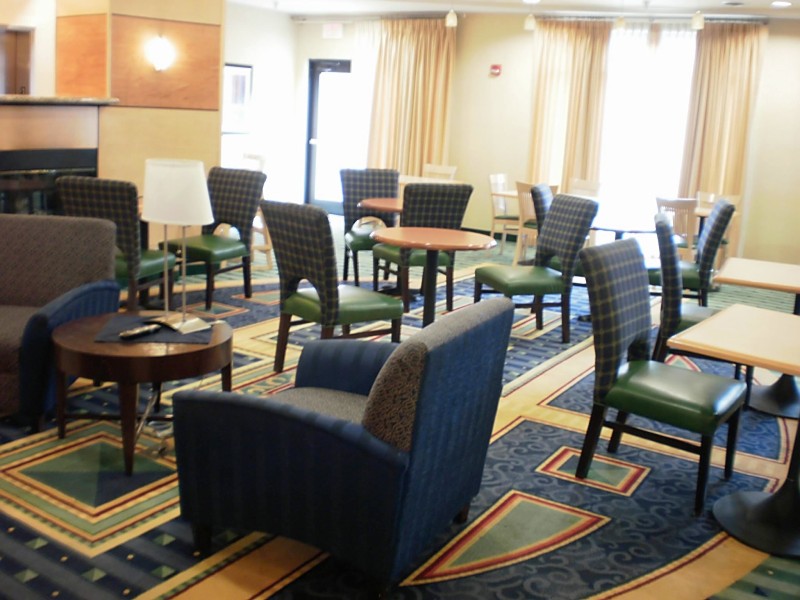 Set just two miles off the beautifully scenic highway 79, this hotel is an excellent choice for travelers heading to the West Virginian ski slopes or the West Virginia University. The hotel and could also be a quiet escape for those looking for a country adventure, situated just a one and a half hour drive from downtown Pittsburgh, PA.
Prior to even stepping foot in your room, you are immediately impressed with a beautiful foyer, a comfortable sitting area and extremely pleasant staff. This hotel also features ample free parking, wireless internet, a variety of restaurants within a 3-mile radius, luxurious bedding, hairdryers, irons, ironing boards, and rooms that boast a layout to suit all types of travelers. My room also included a kitchenette, coffee maker, fridge, separate lounge area, office desk, and pullout sofa bed. An indoor heated pool and whirlpool, 24-hour exercise room and outdoor eating area are all available for you to enjoy. Whether you are with your family, traveling solo for business, or on a couple's retreat, the SpringHill Suites by Marriott in Morgantown, WV will not disappoint you.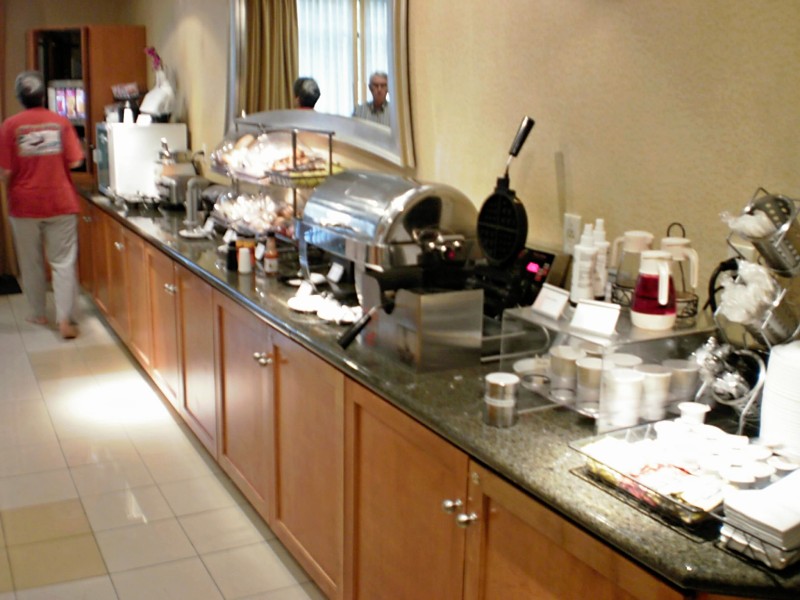 In the morning you are met with a delicious buffet-style breakfast, complete with a variety of juices, coffee, eggs and fruit. If that's not enough, try their assortment of cereals and yogurts, or make your own waffle and top that off with whipped cream, walnuts or fresh fruit.
by Joe Hamway
1910 Hunters Way
Morgantown WV, 26505
Phone: (304) 225-5200
Website