If you're in Rochester, NY and want to treat yourself to a relaxing stay in a beautiful and convenient part of the city outskirts, I would highly recommend staying at the Woodcliff Hotel and Spa located at 199 Woodcliff Dr, Fairport, NY 14450.  20 minutes from the city center and less than a mile away from the upscale Eastview Shopping Mall, Woodcliff Hotel and Spa sits on top of the highest point in the county.  Equipped with full spa services, a restaurant, bar, conference rooms and wedding venues, this 234 room hotel even has a 9-hole regulation public golf course attached to it.  Throw in free or valet parking, 12 suites, each with their own theme, a connecting outdoor and heated indoor pool, a complete exercise and fitness center, fantastic views, and 4-star service and you have yourself a winning venue.  A top contender for the most elite accommodation in the Rochester region, my wife and I have absolutely no complaints about our 2-night stay at the Woodcliff Hotel and Spa.  The staff was friendly, helpful and respectful, and the cleanliness of the room, pool and spa impressed us.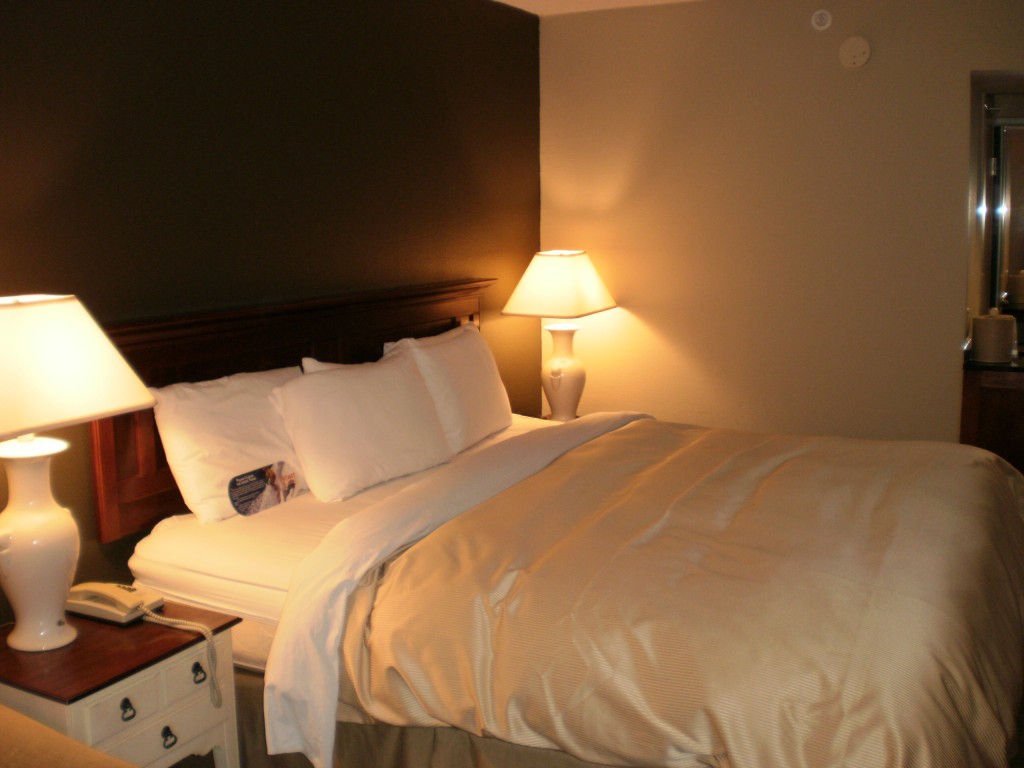 Upon our arrival, we were greeted by friendly door and reception staff, and the atmosphere immediately became one of calm, quiet and class.  Our room was a King Suite, which included a corporate sized desk, 42" wall-mounted flat screen TV, wet bar, and a spacious bathroom with granite counters and walk-in shower.  We appreciated the room service being available until midnight, and having a coffee maker in your room is a nice touch.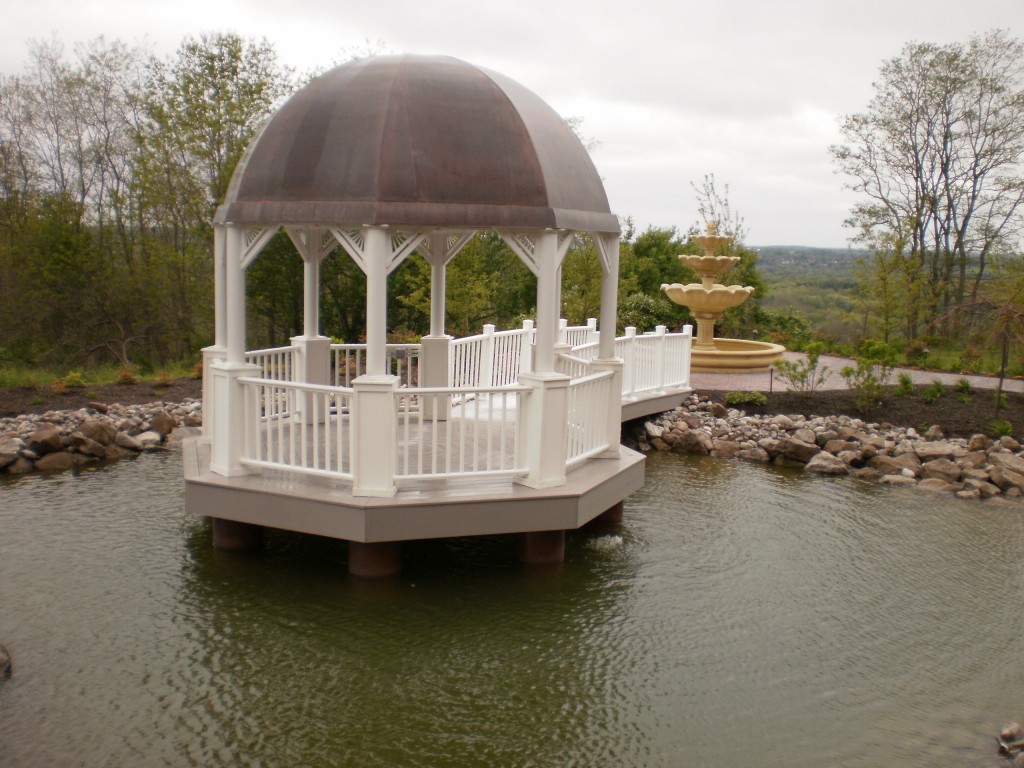 Woodcliff offers a number of amenities, including free wireless internet, laundry and dry cleaning, a fitness room, pool, spa, sauna and full spa services at Spa Elan. It is also home to the elegant Horizons Restaurant, which specializes in serving locally grown beef and excellent local wines. Horizons offers breakfast, lunch and dinner to hotel patrons and visitors at affordable prices.  A pianist or jazz guitarist entertains patrons on Fridays and Saturdays, and the views overlooking Rochester from the restaurant are simply stunning.
My wife and I enjoyed a 50 minute Couples Swedish Massage at Spa Elan located on the 2nd floor which really topped off our relaxing getaway weekend.  Besides hitting the mark in relaxation therapy, the spa is top of its class for services and value for money.  From an extremely comfortable waiting room filled with a fireplace and cozy couches to the very skilled masseuses, booking in at Spa Elan is a must while visiting Woodcliff.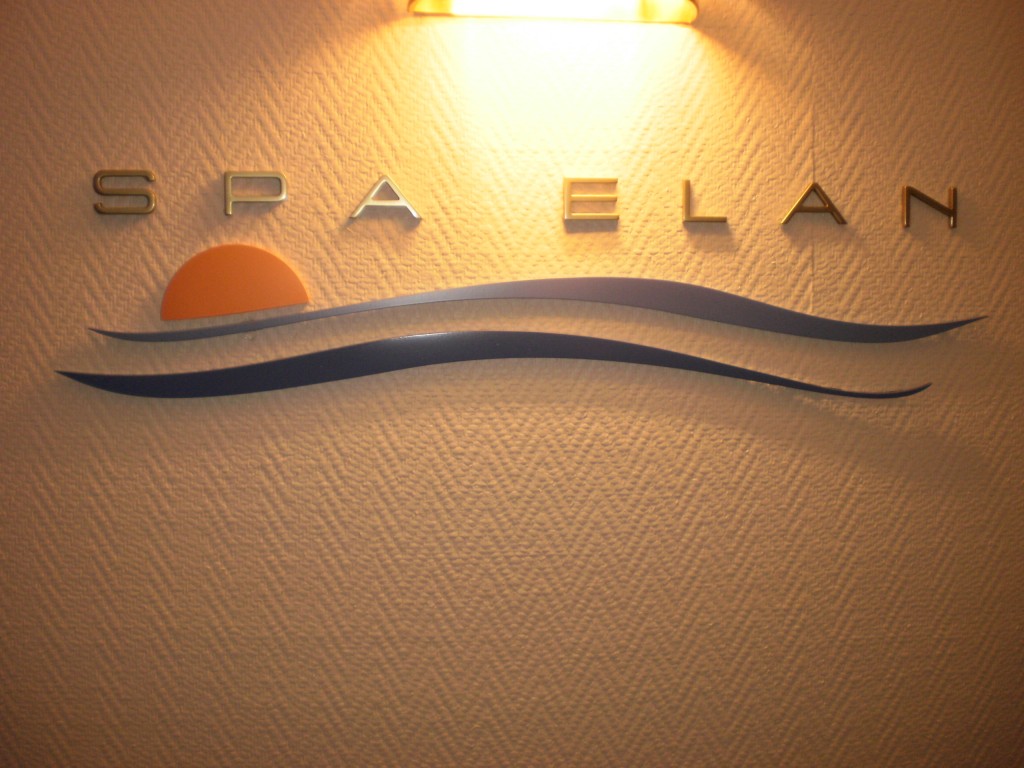 From our 2-nights stay to our enjoyable experience at Spa Elan to the affordability of 9-holes of golf, I can sum of our visit at Woodcliff Hotel & Spa in two words:  great value.  Rarely do you expect 4-star service, receive 5-star service but pay 3-star prices.  That's exactly what you'll get at perhaps Rochester's most pleasant accommodation – Woodcliff Hotel and Spa.
Woodcliff Hotel and Spa is located within close proximity to some of the area's top attractions, and a short distance to the scenic New York Finger Lakes region.  It's is a great place to stay if you are traveling alone for business, on a weekend golf retreat with friends, or looking for a romantic getaway with your loved one.   The staff is welcoming and they make sure your stay is enjoyable.  Whatever your reason is to visit Rochester, make a weekend of it, and stay at Woodcliff Hotel and Spa.
-Joe Hamway
Woodcliff Hotel and Spa
199 Woodcliff Drive
Fairport, NY 14450
Phone: (585)-248-4810 or 800-365-3065
Website