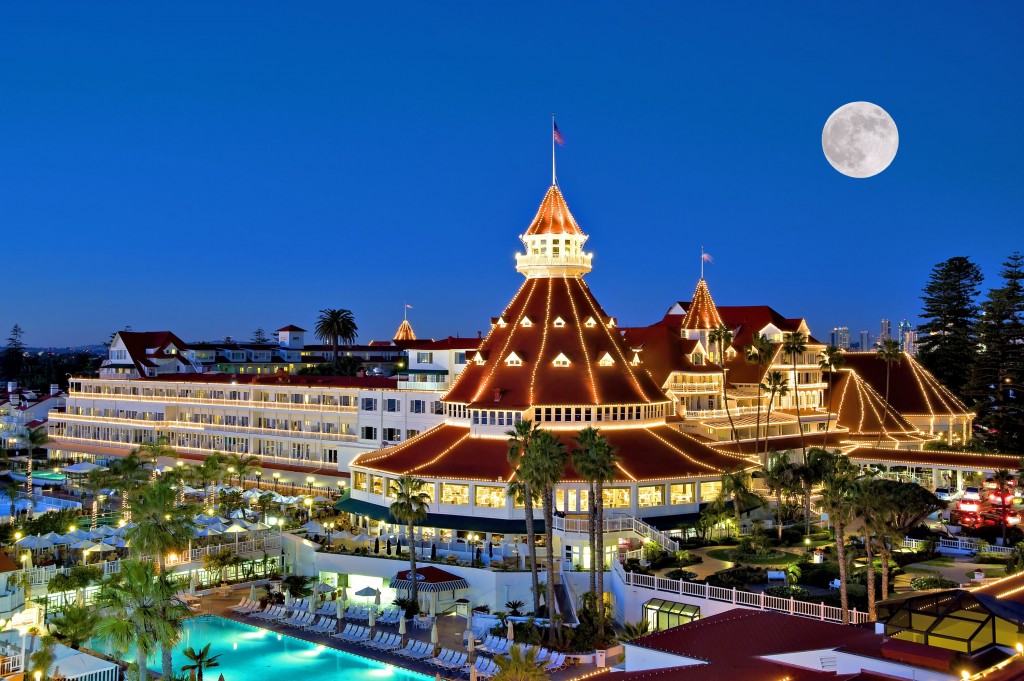 (San Diego, CA) My fiancée and I went to the Hotel Del Coronado in San Diego in October to take some time for ourselves and stayed at the most perfect place, the Hotel Del Coronado. When we first drove up, the Hotel Del Coronado immediately charmed us. Our love affair continued as we entered the main lobby. Its dark wood paneling, large golden chandelier and enchanting brass elevator seemed reminiscent of scenes from the golden age of cinema. In fact we learned that parts of the movie "Some Like It Hot" with Marilyn Monroe was actually shot inside the Hotel Del Coronado and on the beach where the hotel rests. This is the power the Coronado holds, it can be the perfect beach resort for couples and families to relax and be themselves while at the same time retaining its poise and larger than life stature.
There are many rooms to choose from at the Hotel Del Coronado. They have the option of staying in a Beach Village (luxurious oceanfront cottages and seaside villas), Resort Rooms in the Ocean Towers and the California Cabana buildings, with your choice of view from your room, or the Victorian Building, where we stayed. Our room had a spectacular view overlooking the Pacific coast line and the hotel's swimming pool. The room greeted us a fruit and cheese platter, a very comfortable bed, spacious room, a walk in closet, and a bathroom with some of the best smelling soaps I ever smelled.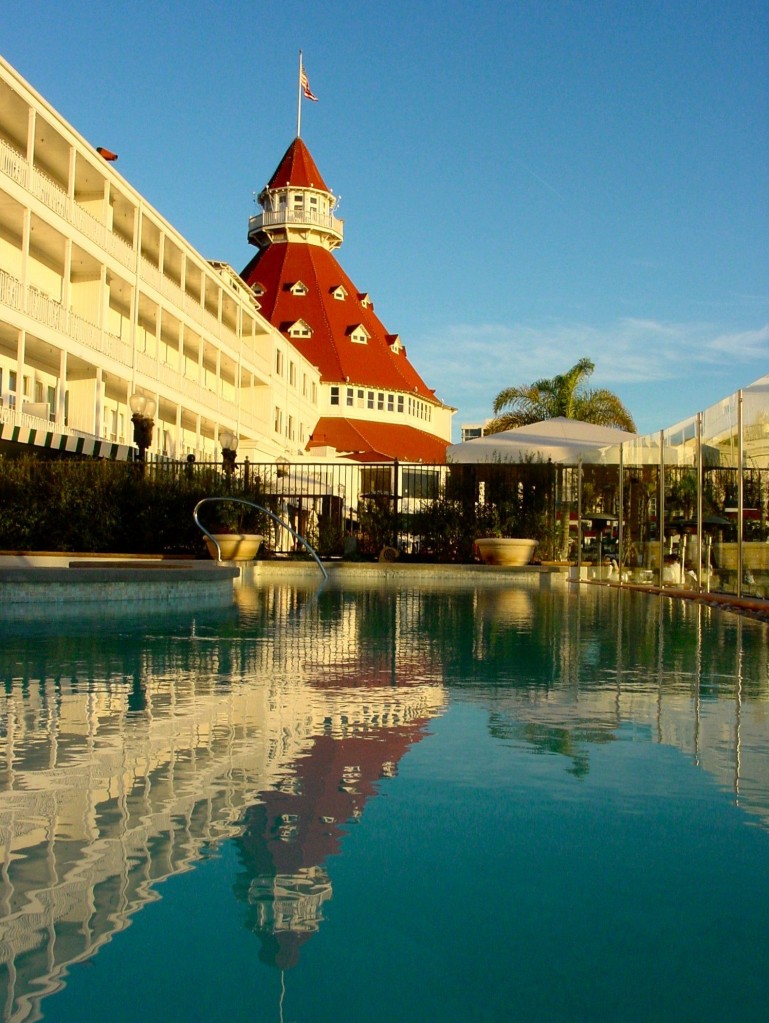 I was able to continue my rejuvenation outside of my comfortable room at the Coronado's new and award-winning Spa at the Del. There are over 21 treatment rooms, a terrace to retreat to featuring a vanishing edge pool, hydrotherapy tubs and steam rooms. My choice was to go with a classic back massage, and it was a choice well made. After fifty minutes I felt calm and free of any stress that had previously plagued my body. Still smelling like citrus fruits (the flavor of oil I chose for my massage) I left the spa to settle down for the evening. Melting into my pillow that night I believed that my stay had reached its zenith. The next morning I realized how wrong I was. I had heard about the Coronado's famous brunch before, but nothing prepared me for the real thing. After waking up and heading downstairs to the lobby I entered the Crown Room and was in awe. There was everything from sushi to fondue, oysters to carving stations, salads, shrimp, bloody-maries, and more. I cannot remember the last time I indulged myself like I did at brunch, but it was delicious.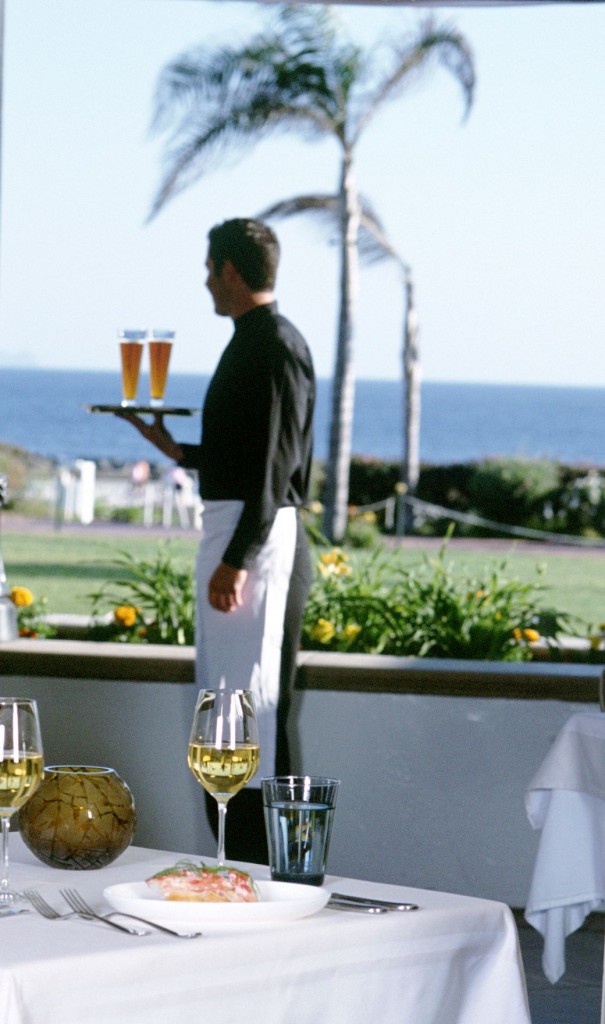 Our stay at the Hotel Del Coronado was absolutely lovely. We felt as though we were tucked away in a private village complete with pools to swim in, bikes to rent, a coastline to explore, a spa to spoil us and plenty of delicious food in every shop and restaurant (there are even shops under the hotel!). Every inch of the hotel was classy, every moment serene and although an old movie star did not visit while we were there (at least we did not notice any), we still experienced life in the spotlight.
-Adam Hamway
Hotel del Coronado
1500 Orange Ave
Coronado, CA 92118
Phone: 1 800 468 3533
Website