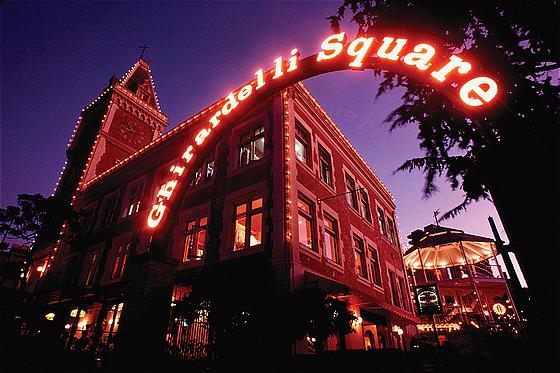 (San Francisco, CA) The Fairmont Heritage Place in Ghirardelli Square in San Francisco made me and my fiancée feel like we were in a dream apartment (and we were)! Our room was a Two Bedroom Residence. It featured a full kitchen, living room, two bedrooms (king sized bed in each room), a queen sofa bed, a washer and dryer, two big bathrooms and a gorgeous view of the San Francisco Bay. From our windows we could see swimmers, sailboats and the impressive Alcatraz Island.
When we saw the historic walls of the Alcatraz Penitentiary we immediately inquired about tickets with our concierge who then so kindly reserved them for us. The next morning, because of Fairmont's desirable location near one of San Francisco's hot spots, Fisherman's Wharf, we were able to simply walk over to Pier 33 and board the boat to the famous Alcatraz Island. On our way back, we had a chance to really enjoy the other piers in the Wharf; the shops, the boats, the people and the Powell-Mason trolley line. The convenience of Fairmont Heritage Place in Ghirardelli Square's allowed us to experience a great part of the city without relying on cars or public transportation.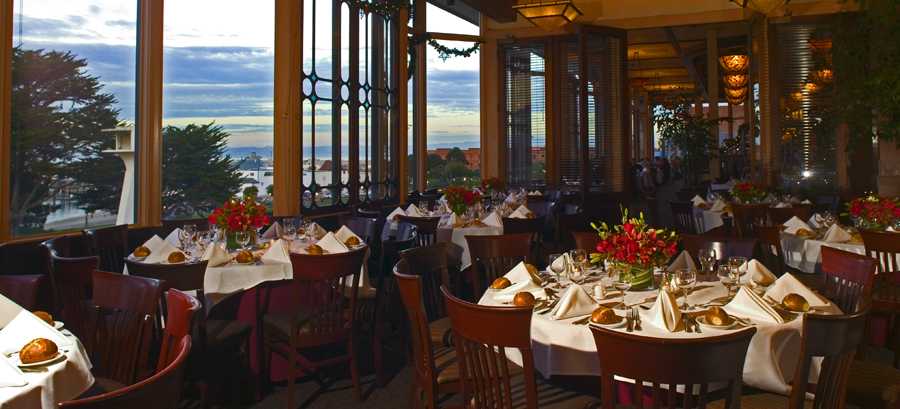 That evening The Fairmont's concierge made reservations for us at McCormick and Kuleto's, a seafood restaurant located right outside of the hotel in Ghirardelli Square. We sat in a cozy booth and looked out of the restaurant's tall windows onto the bay. I wanted to enjoy something from the menu that is unique to the Pacific coast so I chose their Sturgeon from the Sacramento Delta in California. The sturgeon was crusted with applewood bacon and tasted fantastic. My fiancée had the filet mignon cooked medium accompanied by a delicious glass of Beringer Merlot from North Coast California. I could not help myself but to try her dish and I found it to be tender and well seasoned. For dessert we shared their very good key lime pie. We had a wonderful time at the restaurant. It's a great place to dine whether you are a seafood lover or landlubber. They always have the freshest food in season delivered daily from all across the country. Did I mention the view from the restaurant is gorgeous!? (Well it is!)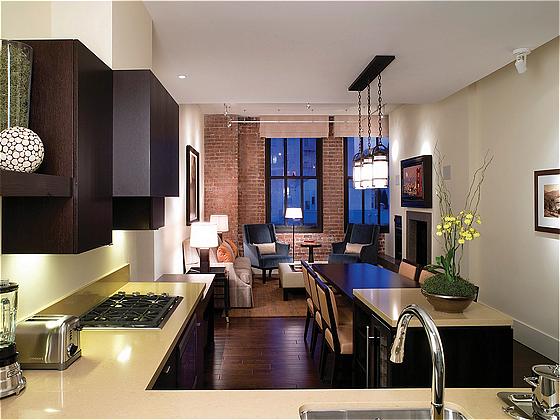 The amenities at the Fairmont Heritage Place, Ghirardelli Square, were endless; 24 hour butler and concierge service (most places I've stayed at did not offer this), valet parking, lounge with DirecTV, house car service, outdoor terraces with fire pits, complimentary continental breakfast, pre-arrival itinerary planning (they give suggestions of where to go and what to do), pre-arrival grocery shopping, and child-care services! On one occasion we wanted to stay in and watch a movie with some popcorn so the concierge gave us a well rounded list of movies to choose from and a packet of popcorn to pop in the microwave.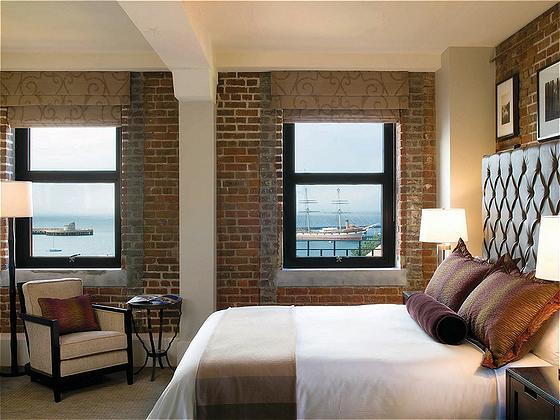 The Fairmont Heritage Place, Ghirardelli Square, is one of the most amazing places my fiancée and I have ever stayed. They really cater to your every need. Whether you are in the San Francisco area on vacation or business, the Fairmont in Ghirardelli Square will make your trip very enjoyable. They have thought of it all, right down to the chocolate on the pillow every night.
-Adam Hamway 
Fairmont Heritage Place Ghirardelli Square
900 N. Point Street
San Francisco, California 94109
Phone: (888) 991-4300
Website