The Genesee Grande Hotel's reputation as one of the premier hotels in Syracuse, New York has been fully justified. We arrived after a long 4.5 hour drive from New York City to a more then accommodating staff. A quick exit to the hotel room after a quick check-in would be the usual, but not with a lobby like this! Gorgeous white marble pillars line the area leading into a warm reception room. A 1000 gallon koi pond made out of beautifully polished black Brazilian granite lies directly to the side of the check in desk. The tranquil sound of running water was so very soothing after all that driving.
Traveling with a dog can be a hassle, but the staff at the Genesee Grande Hotel were great with our dog Buddy. They even went as far as to ingratiate us with a small gift package for our favorite feline friend. Before making a reservation, just let them know you'll be traveling with your pooch and accommodations can be made for dogs 35lbs. and under.
Our room was the Grande Suite on the west side of the Mayflower building. The building itself used to be high end condominiums before the Genesee Grande bought them out. A gorgeous foyer with a gold plated spiral staircase leads down to a cozy lounge enclave upon entering. The room itself was quiet, and spacious with lots of natural light. A huge valor lined couch by CR Lane swallowed up our weary bones and made the room feel very homey. (The couch folds out which makes it optimal for budget conscious couples looking for a weekend away without breaking the bank). Pink Brazilian granite lined the bathroom walls and, the complimentary Aveda bath products were a plus. A fully equipped kitchen with an electric stove and a full sized fridge allowed us to host some guests before going out for a night on the town. The highlight of the suite was the bedroom. The Genesee Grande Hotel spared no expense when it came to the very comfortable mattresses in the bedroom's of their suites. They are custom built for each room! The Genesee Grande Hotel also offers free wifi-internet access throughout the hotel and free parking.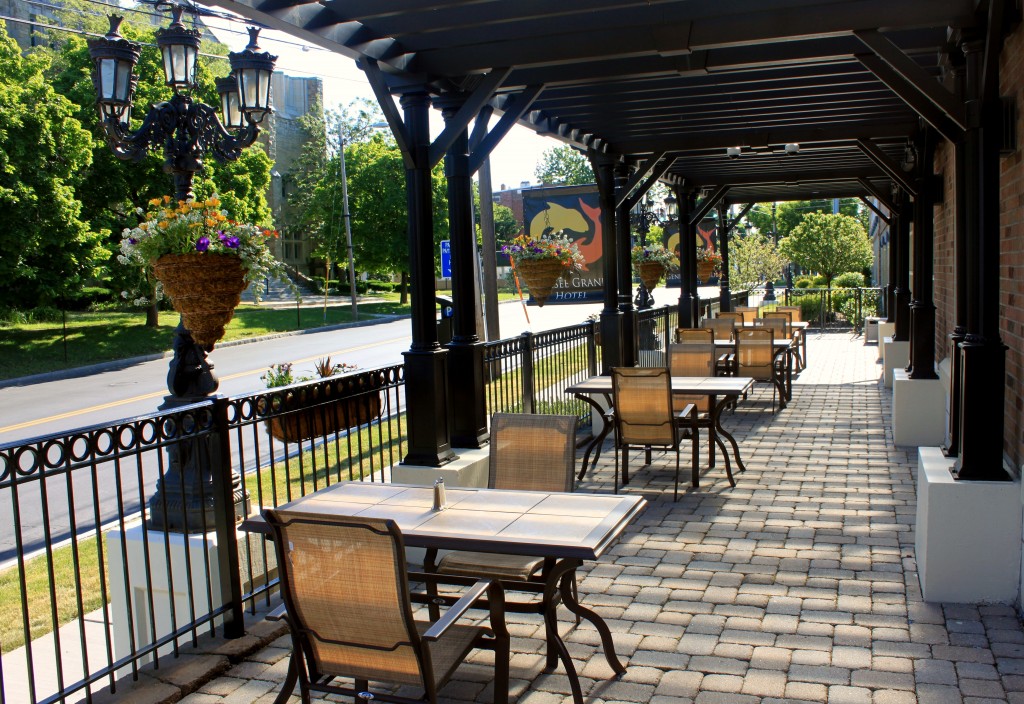 For dining or cocktails, the Genesee Grande Hotel's own 1060 Restaurant is a true gem. We sat outside on their gorgeous granite slate deck and enjoyed the sunset over downtown Syracuse. A wedding party was going on and everyone was in a great mood. Our bartender that night was very informative and attentive to all our needs offering up a variety of wines and spirits from their extensive list. Next time, we'll have to try the Filet mignon with garlic mashed Yukon gold potatoes served with a cabernet demi glaze. It looked so good!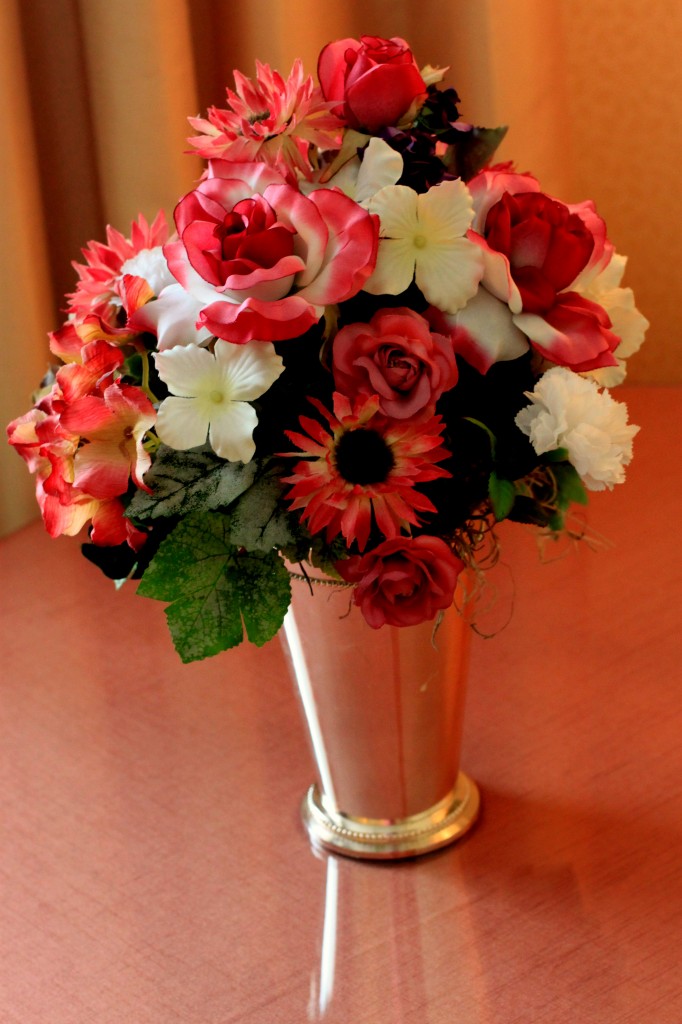 Overall, our experience at the Genesee Grande Hotel can be summed up in a few easy words: I'll be back. The staff is attentive, the rooms are clean, the beds are amazing, and the atmosphere is chic without being snobby. If you are ever in the Central NY area for a Syracuse basketball game, a fall foliage tour, or simply a romantic weekend away, look no further then the Genesee Grande Hotel.
by James Kavanaugh
Genesee Grande Hotel Syracuse
1060 East Genesee Street
Syracuse, New York 13210
Phone: (315)-476-4212
Website: www.geneseegrande.com