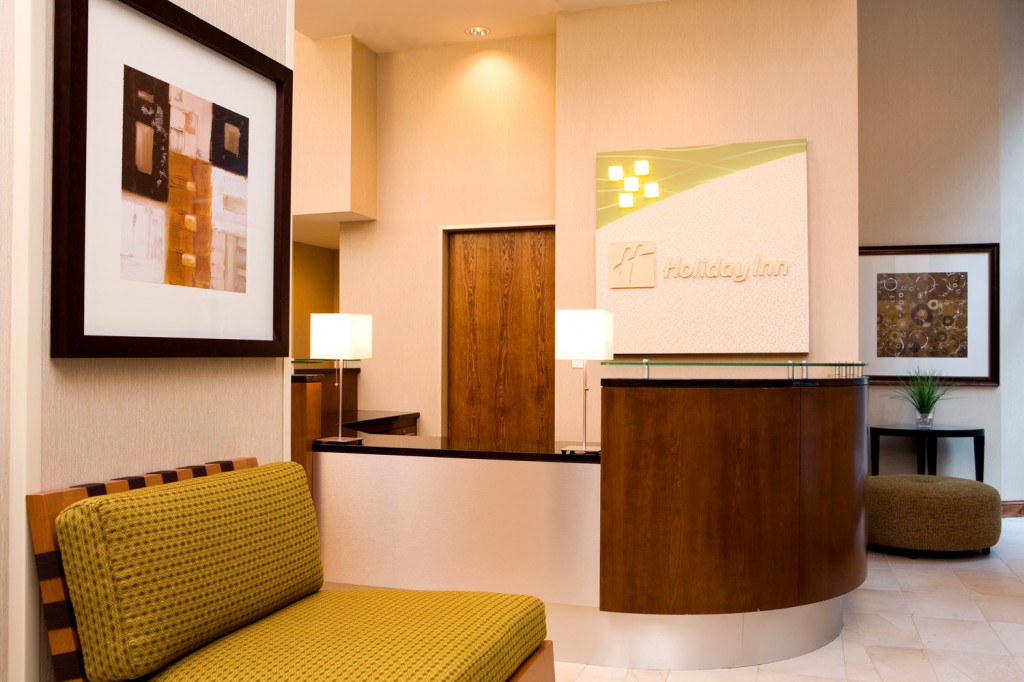 I stayed at the Holiday Inn in Chelsea and it was a great experience!  Located on 26th Street between 6th and 7th Avenue in New York City I found my stay to be very enjoyable.  I was surprised to find out how close it was to so many New York City attractions.  The hotel is a 5 minute walk from Madison Square Garden (MSG), a 10 minute walk to Time Square where I could go and catch a Broadway show (which I did), a 2 minute walk to where Martha Stewart Living is taped and a 2 minute walk to some great bars and restaurants.
When you walk into the hotel you will notice the warm décor and the really friendly staff. The receptionist told me, before I asked, what time breakfast starts in the morning, when the business center opened and closed, and when room service ended for the night.  They also mentioned they had free wireless internet, so I could plan my day in the comfort of my own room.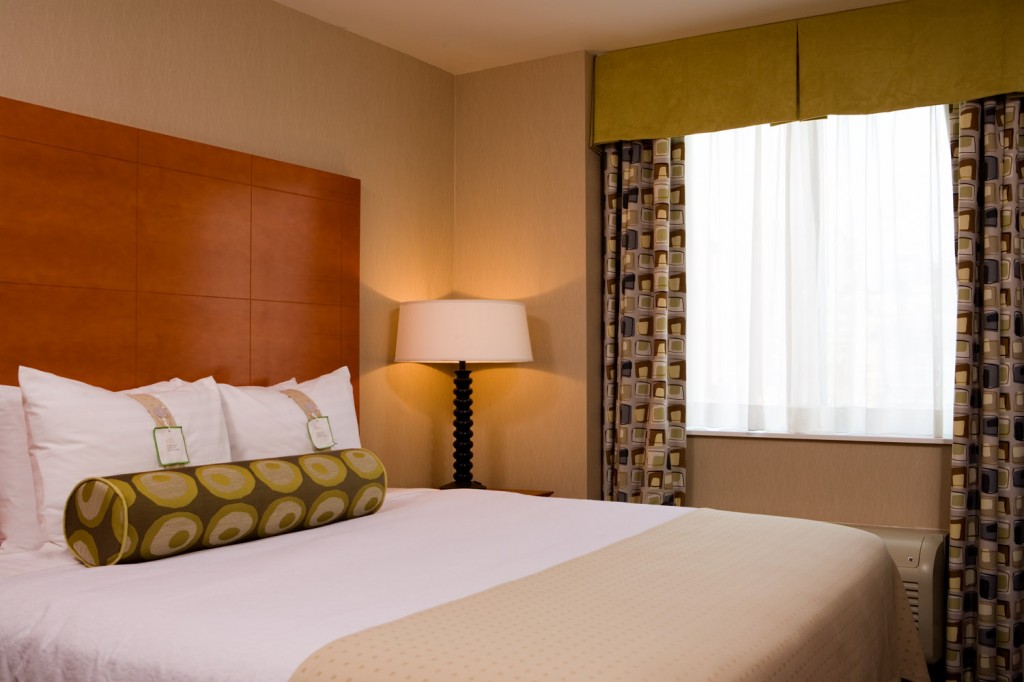 Even though there are no suites available at the Holiday Inn in Chelsea, the rooms are just the right size to serve its purpose; a place to sleep. The room had one of the most comfortable beds I ever slept in and the pillows had ribbons wrapped around them telling me which one was soft and which one was firm, so I could choose the one right for me!  And every room has a 32' flat screen television, which is very cool.
In the bathroom, the shower had a curved shower rod for extra space and some really nice soaps.  The bath towels were extra large and soft (I've been to some places where the towels are too small, thin and scratch your skin. Don't ask). There were even extra towels in the room so I didn't have to call the front desk.
Now lets say you are looking for a cocktail and do not want to venture out on the street. What I suggest you do is stay at the Holiday Inn in Chelsea and grab a drink from Mike the bartender who is a very friendly fellow.  And if you are hungry you could dine in their beautiful sunroom.  The prices are comparable to any restaurant or bar in Manhattan.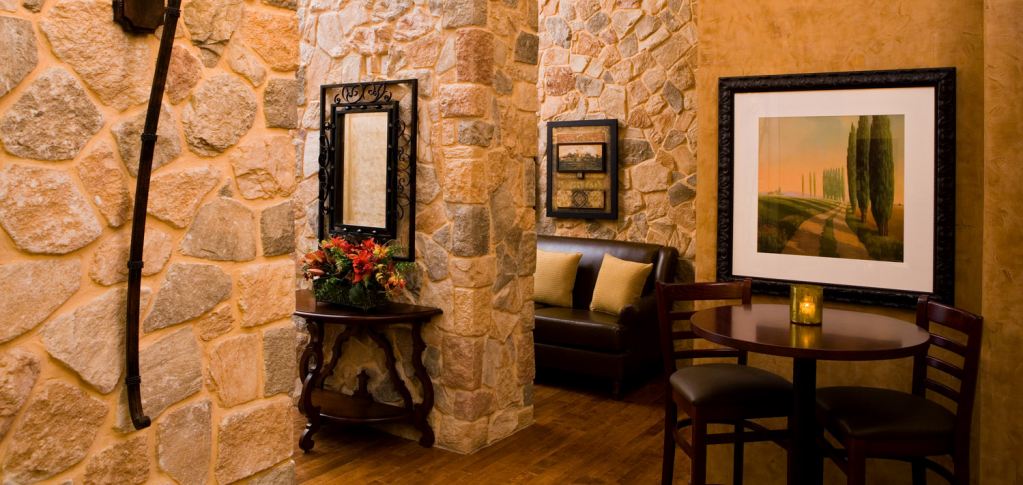 The price of a room at the Holiday Inn in Chelsea varies on what time of the year you travel to New York City.  Prices tend to be the cheapest in Mid-December through February and cost more from September to Mid-December, so plan accordingly.
-Adam Hamway
Holiday Inn Chelsea
125 West 26th Street
New York City, NY 10001
Phone: 1-212-430-8500
Website