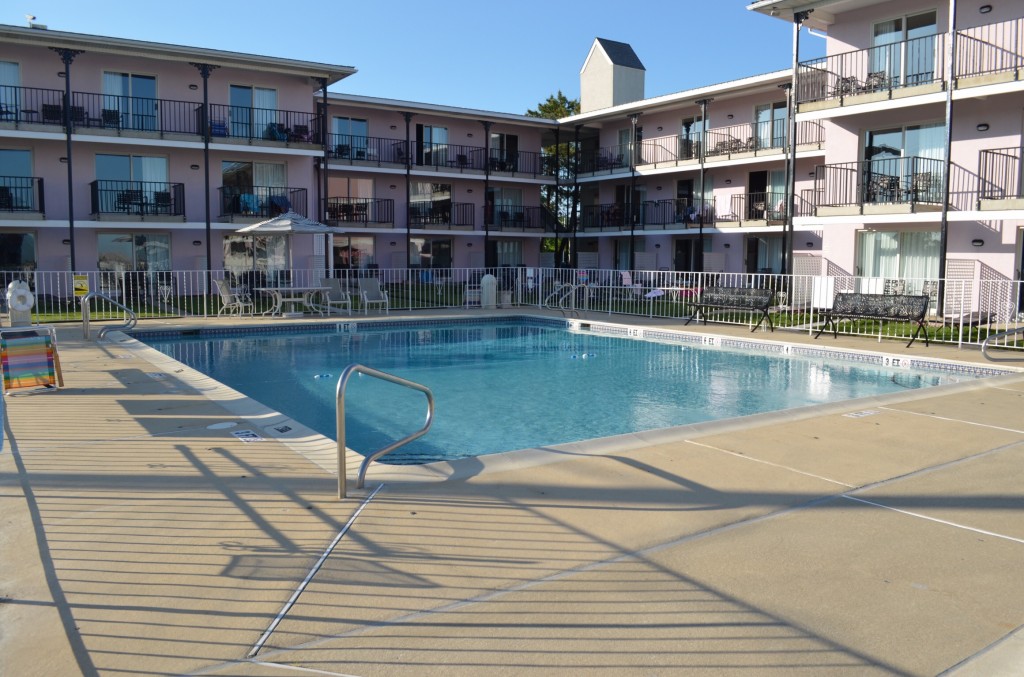 Perfectly situated across from the beach in Cape May, New Jersey sits the very clean, quite, and gorgeous Periwinkle Inn. This boutique hotel was the perfect place for my wife, son, father, mother and I to call our home for three days and two nights.  When we arrived at the hotel, we passed a soothing coy pond, fountain and bed of flowers before stepping into the modern style lobby. Complementary apples, water bottles and towelettes sat on the front desk for us to enjoy while as we checked in with the friendly Periwinkle Inn staff.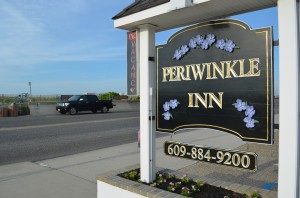 The inside of our room was very modern in style, clean, and warm. We reserved two comfortable double beds, but you have the option to choose from seven different kinds of rooms to best suit your needs!   Our balcony view from the room was the best part about our stay at the Periwinkle Inn.   We soon realized why! While looking out at the pool and beach we noticed that every room at the Periwinkle Inn had a view of the beach and pool or just the pool.  This was pretty amazing!
In the middle of the Periwinkle Inn was a 1 foot deep kiddie pool and an adult pool that goes as deep as 8 feet.  There was also an area for kids, where my son had a blast played with the sandbox, toy kitchen, tic tac toe, etc.  My son loved it!
When it was time to travel around Cape May, the Periwinkle Inn was very close to all of the main attractions.  A quick 15 minute walk will get you to the brick lined Washington Street where we enjoyed some delicious meals, ice cream and shopping! If you walk along the ocean, a short 15 minute walk will lead you to the Family Fun Arcade, Fudge Kitchen, Marrow's Nut House and the Cape May Convention Hall.  You can even get in the car and drive not too far to Uncle Bill's Pancake House on Beach Avenue!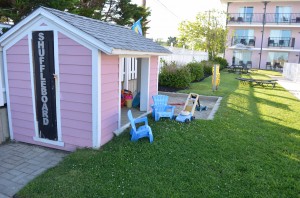 The Periwinkle Inn is a great place for a quiet family friendly stay while in Cape May.  It's clean and close to everything Cape May has to offer.  If you have questions about how to get to Sunset Beach to see Cape May Diamonds or how to get to the Cape May Lighthouse, the Periwinkle Inn staff is more than willing to offer a helping hand.
-Adam Hamway
Periwinkle Inn
1039 Beach Avenue
Cape May, NJ 08204
Phone: 609-884-9200
Website: http://www.periwinkleinn.com